The Secret Of a Passive Income
Now You Can Achieve
Time and Financial

Freedom

Do you REALLY want to make money and become time rich?

I'm Alan Butler, and with my wife Heidi, we have been business partners with Karatbars International since 2016.

Karatbars is the easiest and safest way to make money we have found in this industry.

We are here to share with you the secret of our success and how you can build a passive monthly income for life and protect your wealth.

To be successful you need….

1. A great, unique product.

2. A company with a long track record.

3. An experienced mentor to help you succeed.

4. An easy system anyone can follow.

You have just found all four….
"Doubt kills more dreams than failure ever will"
90% of you will read no further, 5% of you will register but do nothing, 2% of you will start, but give up after 2 – 3 months. Are you in the remaining 3% ?
After completing all the steps, you will be generating yourself a monthly passive income and have stored wealth!
What's in it For You, Why Are You doing this?
The ideals of the business we are involved with is to help EVERYONE obtain time and financial freedom. We achieved this through choice, and the offer of help from someone else. We did not pay someone to help us do this, so we are happy to pass our knowledge on to you.
What's The Catch? Surely it's Risky?
Now come on, We thought you were in the 3% ?! Quite simply, there is NO catch and there is certainly NO risk.
Ready To Begin? – Lets Start at Step #1!
STEP #1 – Getting Started
"Every morning you have two choices:continue to sleep with your dreams,or wake up and chase them."
Hello, and welcome to the start of your 'Ways To Wealth' Journey! Whether you are new to network marketing, or an experienced entrepreneur, the entire process is explained simply for all to understand. We have made assumptions you have no knowledge of any of the following information, or the products and methods mentioned within. Whatever your situation and knowledge, please ensure you follow the process detailed EXACTLY – SUCCESS WILL ONLY BE ACHIEVED BY DUPLICATION.
Karatbars International
IT IS VITAL YOU WATCH THE PRESENTATION BELOW IN ITS ENTIRETY BEFORE REGISTERING!
Karatbars International
Karatbars is your key to freedom.
STOP! – Your Checklist …
Select an image below for any uncompleted steps
SUCCESS WILL ONLY BE ACHIEVED BY DUPLICATION
Completed The First 4 Steps in Your Dashboard
Contacted Me For Your Personalised Video Presentation
STEP #2 – Investing in YOUR Business
"If it doesn't challenge you, it won't change you."
There is NO Easy Way
Cash is not about to just start landing in your bank. ANY business has to let people know about it BEFORE it can make progress. Of course, you've already phoned or spoken to ALL your friends, family and associates and told them about what you're doing, and to take a look at your presentation video …. you have, right?
NEGATIVITY, REJECTION, RIDICULE
You'll need to get used to this – it goes hand in hand with ANYTHING that is outside other peoples comfort zones.
You will need to grow a thick skin, 90% of people will simply say NO.
HOW DO I PROMOTE MY BUSINESSES?
There is a whole plethora of opportunities available, many of which are discussed here. The important thing to remember, is DO NOT spend vast amounts of money promoting your businesses – forget "Pay Per Click","Traffic To Your Site","Facebook Ads", "Twitter Ads" and Lead Generation Campaigns to name just a few – THEY DO NOT WORK PROFITABLY!
WHAT DO I SAY TO PEOPLE?
You need to become a professional inviter – do not gabble, do not bore people going on and on about gold!
You want people to be curious, do not try and force people to take interest. How to help you achieve this is explained in 'Step 3 Educate Yourself'
SOCIAL MEDIA & E-MAIL
The LARGEST FREE advertising platform you have. There are many, but Facebook, Twitter, Instagram & YouTube are just a few – use them if you are not already! #Tags are important, so include them in your posts.
Do you have a list of contacts? Send them a brief e-mail inviting them to look at your opportunity. If you want to spice up your emails and make them look professional, use the link below to Aweber, an online email marketing tool – free for the first 30 days!
OFFLINE MARKETING
Talk to people – simple! Everyone and anyone you meet in day to day life – Friends, Family, Doctor, Dentist (might be tricky!), Landlord, Waiters etc etc
Business Network Marketing – there are many free or minimal cost 'breakfast' groups that meet regularly, just find where the ones are in your area. Remember, although you are promoting Karatbars, DO NOT mention gold or cryptocurrency. You simply want people to watch your video presentation.
I NEED HELP!
If you have registered with Karatbars, we can advise and help you.
You WILL have GOOD days, You WILL have BAD days. You will have days where you feel on top of the world, and you will have days where you wonder why you are doing this and if the effort is worth it. It's always good to be able to talk to people who are working towards the same goals as you. I have included an opportunity for you below – 'IBO Toolbox', and a short script to use to invite people to look at your business. You will also find a link to network marketing site 'MLM Gateway'
IBO TOOLBOX
Once you have registered, it's free, set up your profile and go to the "search" tab where you can find tens of thousands of networkers who have actually GIVEN there telephone numbers, Skype ID's, emails etc so you can contact them directly.

I always find the great thing about speaking to Networkers is they never came out with the silly pyramid comments. I also know that we can help every one of them!

How? I ask them how they are doing in their business.

They either say "great", "making loads" so I ask them what they are doing with their earning and had they thought about putting some into gold, or "rubbish" so I'd ask them to take a look at our business opportunity.

In either case I just ask them to have a look at the video.

Also on IBO you can write daily blog posts, create free adverts etc but most importantly use it to speak to people. You can search by country, city etc.
Click here for IBO TOOLBOX
AWEBER
AWeber helps ambitious small businesses and entrepreneurs drive real results with powerful, targeted email automation. First 30 days are FREE!
Click here for AWEBER
MLM GATEWAY
Helping Network Marketers Build their Business. Does your business need more leaders? Increase the growth of your business with our unique social platform. Get verified network marketing leads. Click here for MLM GATEWAY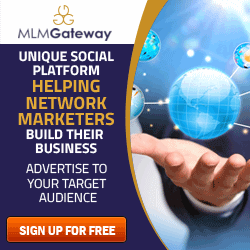 How To Get Your Business Moving
DO NOT TRY TO SELL GOLD, YOU WILL GET AN INSTANT "NO"
Getting started is easy. You just keep asking people to watch a video over and over.
Practice this until you are saying it in your sleep –

Hi <name>, You may be able to help me, our company is expanding and we have an opening for a new partner in your area. It may not suit you but you my know someone else who would be interested. I do need to get this person started in the next couple of days. If I sent you over a video would you take a look today and let me know?

Person: Yes

Ok great, Here is the link i'll give you a call back in an hour.

Person: I won't be able to watch it until later/tomorrow.

Ok, Ill give you a call at 9pm then, same time tomorrow?

Person : Can you tell me a bit more?

I'd love to but as I said I am in a hurry to find this person and have a list of people to call today. It's all in the video anyway. If you can give me a call back and give me an answer either way i'd appreciate it.

Using this method you can keep calls under one minute, the person knows you need
an answer today and you avoid any negativity by not talking about anything.

If they watch it and are interested they will register and you will get an email from Karatbars.

If they watch it and are not interested you only spent one minute on the call.

When the first person registers and buys their VIP package and you earn
€300 I can promise you the speed at which you make calls will start to increase.

90% of people you ask to look at your video WILL NOT be interested! That's ok, It's normal. A new partner gets distraught when they ask five people to watch the video, four don't and the one who does says its a scam!

A recent survey of the top smartphone companies showed a 12.1% share for Apple. That means 87.9% of people are not interested in an Apple iPhone for whatever reason! Does that mean Apple do not make any money? Do you think the CEO of Apple is concerned that they only have 12% of the market? He might want more but he still makes a lot of money. 90% of people who walk into a shoe shop leave without buying shoes! Does the shop owner give up and close the shop? No! Does he run down the street after them begging them to buy? No! Does he lie in bed at night trying to work how how to make every customer buy? No! … Of course he doesn't, He just knows that not everyone is interested and will never be. For some reason network marketers seem to think every person has to buy or it's a personal insult!
Do Not Waste Time On The 'Don't Knows' or 'Maybe'
DO NOT waste time trying to chase or persuade them – while you are doing that you could have missed five people who were genuinely interested. You must keep a constant momentum of inviting people to watch your video. You will find people who will say yes. If someone registers, contact them, get them to complete the 4 steps in the dashboard, and ask me to get their video prepared so they can start as soon as possible – as soon as you can get people duplicating your actions, the easier it will become.
"Pray when you feel like worrying. Give thanks when you feel like complaining. Keep going when you feel like quitting."
STEP #3 Educate Yourself
One of THE most important elements of network marketing is ….. MARKETING!
1. Take every opportunity to learn you can get your hands on. 2. Teach yourself online marketing through books and media. 3. Seek mentors to help you. 4. Practice what you're learning. 5. Never stop learning.
"Sometimes what you're most afraid of doing is the very thing that will set you free."
"If you want to go somewhere, it is best to find someone who has already been there."
First and foremost, read what interests you the most. This list of suggested reading is not an exhaustive one, nor is it a list of material you must read. There are countless good books, so do explore: aswell as books, look for relevant podcasts, websites, lectures and events in your local area.
Click the images for details
STOP! Your Checklist …
SUCCESS WILL ONLY BE ACHIEVED BY DUPLICATION.
We need to make sure you are investing in your business AND investing in yourself.
KARATBARS
You are promoting your business and asking people to watch the video presentation.
GOLD
You have an autosave set up or are regularly acquiring Karatbars gold and/or KBC, KCB
BUSINESS NETWORKING
You are engaging everyday with other people on-line and off-line and have a website established for your video presentation.
EDUCATION
You are reading and learning as much as you can about network marketing, and putting the knowledge into practice. You are using a mentor.
Step #4 Make Your Capital Work For You
"If you don't go after what you want, you'll never have it. If you don't ask, the answer is always no. If you don't step forward, you're always in the same place."
We're down to our last 3% – Well done if you have made it this far. Hopefully you are now starting to receive a passive income. Not much? Don't worry, it WILL grow if you continue with all your efforts. Below are some simple steps for how you can increase your passive income –
SAVE 10% OF YOUR INCOME
Simple really. If we receive £1,000 we acquire £100 of gold, If we receive £5,000 we acquire £500 of gold. Saving can be done in many better ways than just putting in the bank!
INVEST IN WISE AND SENSIBLE INVESTMENTS
We're not talking about 'get rich quick' schemes, but if you have the opportunity of an investment that means you will not lose your original capital, and make a good return for you, this is an excellent way to increase your wealth.
STOP UNNECESSARY SPENDING AND BUYING 'STUFF' YOU REALLY DON'T NEED
I really don't think this needs an explanation, but, of course, enjoy life and it's pleasures. Live within your means, do not borrow. That coffee you buy each morning? The lunch you eat out most days? How much could you save?
KEEP NETWORKING, KEEP TALKING
– Engage with people when opportunities arise. – Keep in touch with on-line and off-line associates so you create a rapport. – Maintain your presence on-line and off-line so you build a good reputation, this will attract referrals from others.
Step #5 Help Others
"Today we choose to be grateful for everything we have. Kind to ourselves and others. Happy to be alive. Present, here and now."
This is really just the start …
We have time and financial freedom. We can run our business from wherever we are. But, It doesn't end here. Now is the time to help others achieve what you have.

Be humble and thankful for what YOU have achieved. Enjoy the fruits of your labour, but NEVER become complacent. Look after your business, Look after you, Look after your family.

While we cannot guarantee you the same results, we have provided for you here the foundation of an excellent starting opportunity – we wish you much success!

"If you are self-motivated and self-regulated, you can have it, you can be it, you can do it" – Eric Thomas, Motivational Speaker

Please feel free to contact us if you wish on the form below or by email alan@ways2wealth.co.uk or heidi@ways2wealth.co.uk

Alan & Heidi Butler
"The meaning of life is to find your gift. The purpose of life is to give it away."
Contact Alan & Heidi
If you have any questions or would like more information, we would be pleased to hear from you.